Myanmar ral bawi pakhat U Sein Win cu atutan NLD cozah thar an ser mi ah VP a tuan kho men tiah theih asi. Ralbawi Sein Win hi Mandalay ram kulh chung um Pyin Lo Lwin ah a rak chuak mi a si. An nih hi vawlei fimnak he pehtlai in cawnnak tam pi a ngei mi a si. Yangon University in sianghlei run aa lim hnu ah Ralkap i a lut mi a si, 2015 ah ralkap bu chung tlangtlatu pakhat dirhmun pek a rak si. General Sein Win hi an mah ralkap chung zong ah upat ngaingai mi asi pin ah mipi zong nih ralkaap dang he an ruahnak ai lo bak lo tiah upat an pek ve mi asi.
Myanmar ram cozah sernak ah ralkap nih seats 25 an ngeih cia mi a si bantuk in ralkapbu chung in VP chuah khawhnak lam kau pi a um ko. Naypyitaw le Yangon um sources tam pi nih U Sein Win hi Myanmar VP ah cun aa tlak bik a si lo tiah an ti.
Ralkap chung in Myanmar cozah thar ah VP an i tel khawh ah cun ram pi thlennak he pehtlai in tamtuk aa thleng kho lai tiah mitam pi nih an zumh mi asi. Myanmar ram chung mee thlak lio i ral tuknak a chuah ruang ah mee thlaknak nawl an rak pek hna lo mi khua pawl kha thimnak result a chuah hlan ah mee tlaknak caan an ser piak hna awk a si tiah right group nih an chim.
A tutiang Myanmar ram cozah thar thimnak i teinak a hmu mi cu Suu Kyi Patry NLD an si ko rih. Cozah thar an ser nak ah ram deihnak Kong he pehtlai in a tha bik in rian an ttuan lai tiah kaan zumh.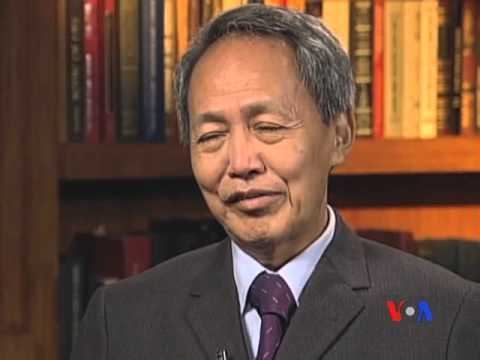 Myanmar election hi a dih rih lo, result a chuah hlan hrimhrim ah mee a rak thla rih lo mi poh nih an thlak khawh than ve nak ha tuanco ngeitu nih an tawlrel piak hna awk asi tiah regional director of Southeast Asia Ismail Wolff nih the Irrawaddy sin ah email in ca a kuat hna.
Kahdohnak a um ruang i mee a pee kho lo mi hi mee pek nak nawl an ser piak hna ah cun an umnak in le lo chuah tak in a zam mi mipi zong hi an umnak hmun ah an kir than dih a hoh lai caah thil tha a chuah pi lai tiah an chim fawn.